Feel better doing what you love.
Teaching

.
Light Blue Learning
An Online Wellness Program for K-12 Teachers
``
We know managing a classroom is tough. We exist to make it easier for you!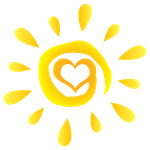 How to Create a Healthy Classroom
Strategy-based
Find strategies
Match healthy strategies according to your students' behaviors from the four domains in SNAP (Structured, Neuroscience-based, Academic-based, and Personal).
Healing-centered
Improve student behavior
Heal the negative effects caused by trauma through small, daily and consistent strategies and increase well-being.
Relationship-based
Create safety through relationships
Build healthy relationships with your students by using trauma-informed strategies that calm their nervous system so they can learn.
Self-care
Make Self Care A Priority
We recommend learning self care for two reasons. First, to be your best self, you have to take care of yourself. It's okay. Second, to reflect calm, you have to be your best self. Your best is all you can do. And that's okay, too!